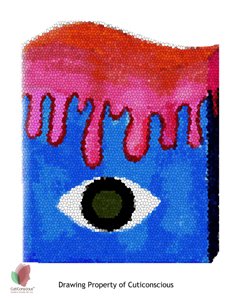 The term Collagen is derived from Greek and is synonymous with glue. The secret is in the name. Collagen binds, cements and glues everything in our body together, keeping everything in place – taut and secure.
Collagen fibers are soft and flexible but strong and inelastic at the same time, without collagen fibers, the human body would become a structural mess and prone to mechanical injury.
When we lose this important binding substance, important structures and tissue within our body will start falling apart, the foundation becomes weak, loose, and fragile. The molecular weight of collagen is 300 kDa and this macromolecule is a vital structural component of the body and the forms 75% of our skin- the largest organ of the human body.
Biochemically, collagen molecules are in fact macromolecular proteins linked together by strong peptide bonds that are very difficult to break, making it a strong and stable molecule. Although more than 20 types of collagen have been isolated, collagen 1 (75%) and Collagen 3 (15%) are the two major types of dermal collagen.
Glycine, proline, alanine and hydroxyproline are the major amino acids that form the collagen protein in the skin.
Under the light microscope, they appear as longitudinally unbranched birefrigent fibers measuring 12-15 μɱ in length.
Although collagen is relatively metabolically inert, both quantitative and qualitative changes will occur throughout life. It should be noted that collagen is extremely resistant to enzymatic degradation, making it a very strong and stable molecule.
Initially as the body is growing, the concentration of collagen also increases simultaneously.
When we reach adulthood, collagen concentration become stable and stationary. Hence, collagen production slows down and no new collagen is made.
With increasing age, we notice a gradual decrease in the absolute amount of collagen per unit area of the skin. This process is accelerated in women.
The end result is a collagen depleted state.
Clinically this translates into sagging, fragile, weak, thin, wrinkled skin. Combined with photo-aging, the picture of 'weathering' becomes prominent and the skin will appear, dull, lax, rough, mottled with various types of skin cancer.
CutiConscious™© Copyrights reserved.